Wear kimono
beautifully in

5

minutes with WASOMI.3D
Kimono®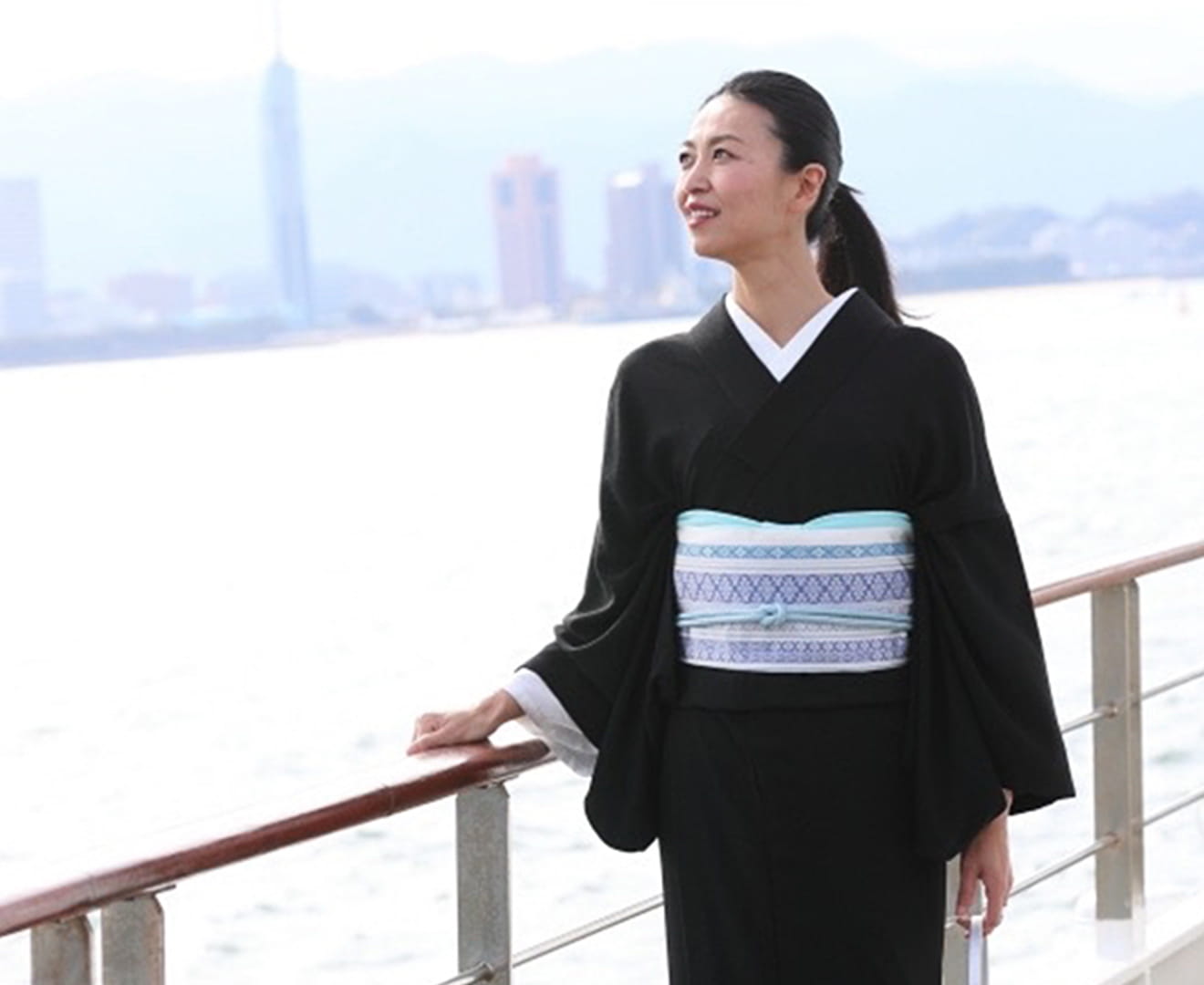 Bringing the original, beautiful silhouette of the kimono
Into the everyday
150 years ago, people across Japan wore kimono as a part of their daily lives. Today, kimono are considered a type of formal dress in Japanese culture, worn on special occasions, and they are now worn by few people on an everyday basis.
Beautiful as they are, kimono also come with a few challenges:

Even for many grown women, it can be difficult to make the beautiful, origami-like structure of a kimono fit to the non-rigid shape of their bodies, and many instead opt to pay a kimono dresser to assist them, which can be quite expensive.
Aside from cotton summer kimono (yukata), many kimono are made of silk and cannot be washed at home, making for expensive dry cleaning fees.
Kimono need to be folded and stored in a particular way, which may be difficult to accomodate in your current lifestyle.
With WASOMI.3D Kimono®, you can bypass these challenges.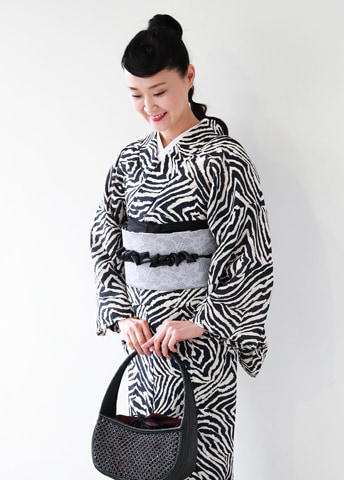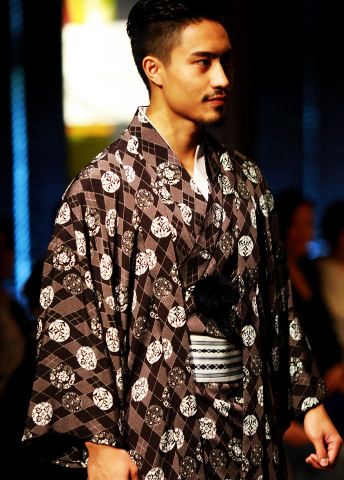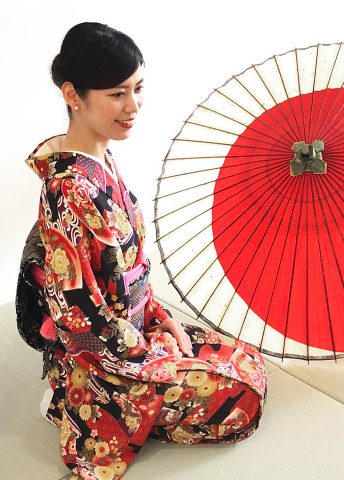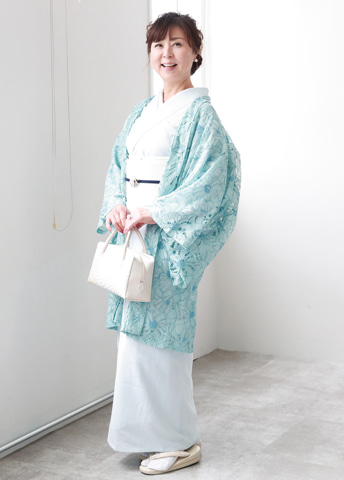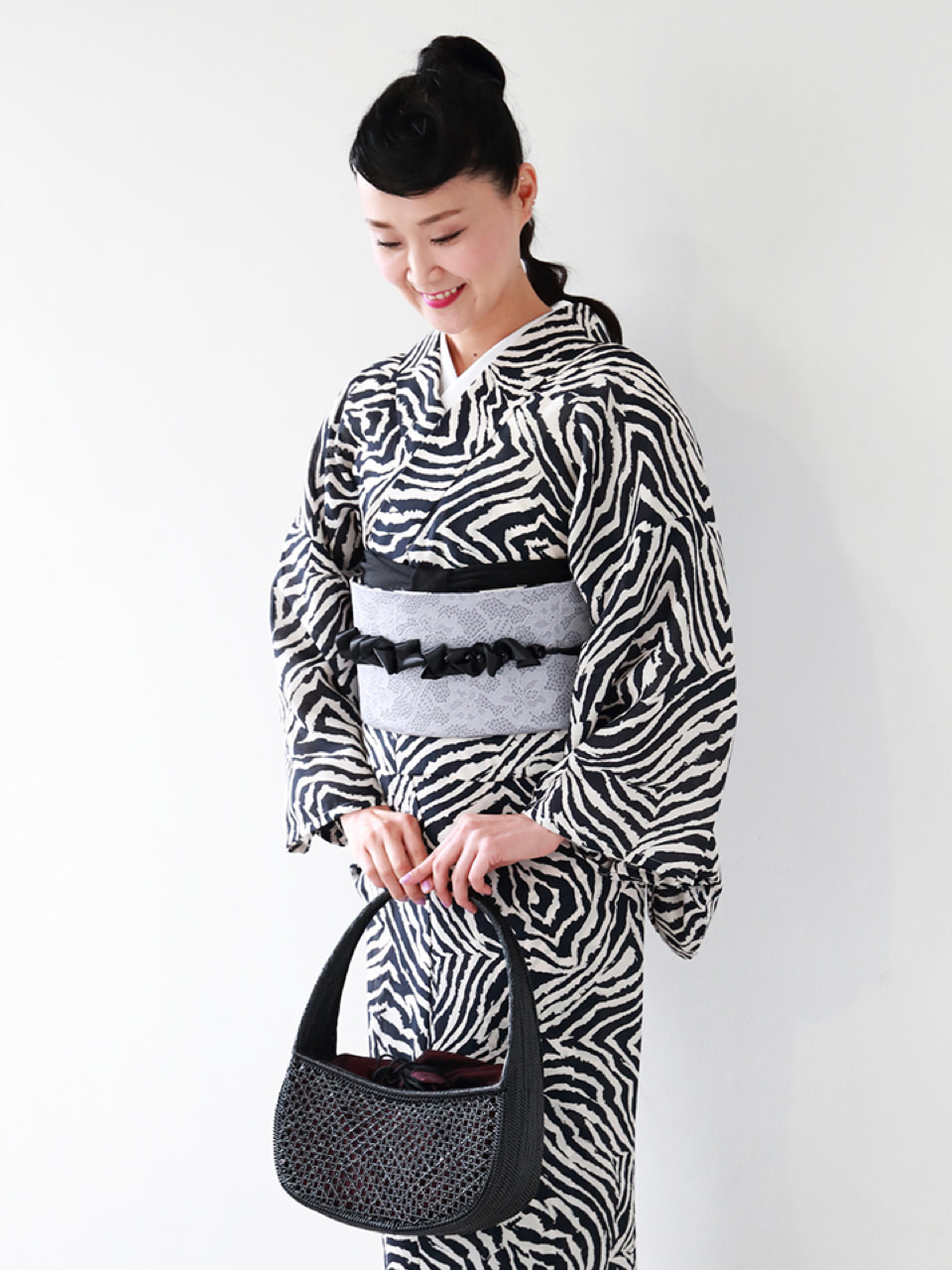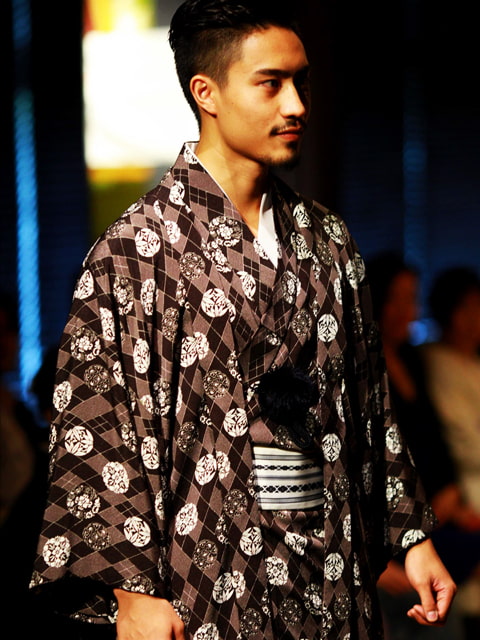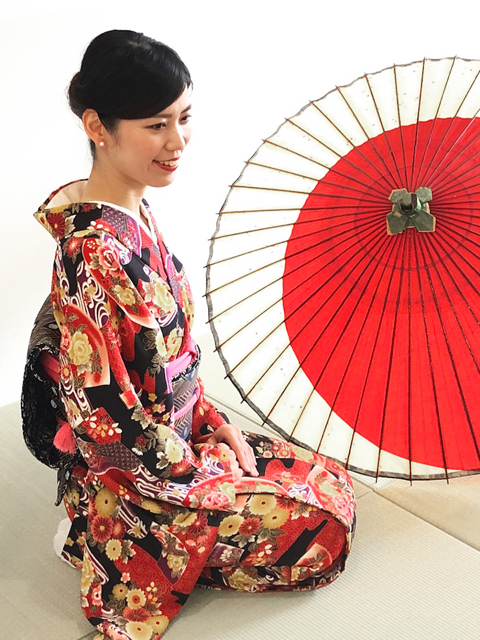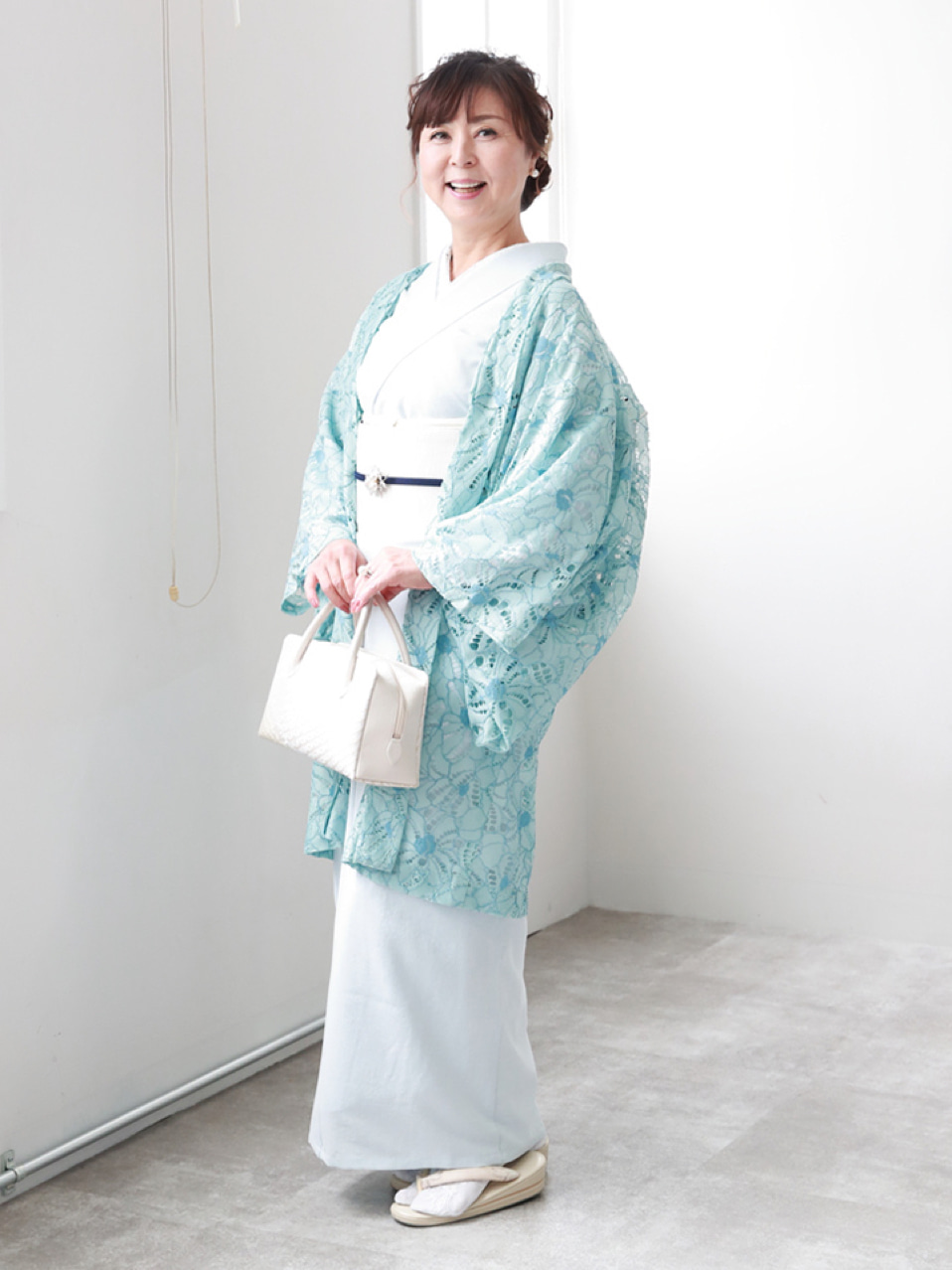 Features of WASOMI.3D Kimono®
Wearable in 5 minutes

Wasomi patterns and designed and sized, and then draped and sewn together according to the same principles with which Western-style clothing is made, making for a garment that can be put on simply, without special kimono dressing, in just five minutes.

No loss of form

Unlike traditional kimono, Wasomi kimono don't have any excess fabric to be folded in place, so you don't need to worry about the garment losing its proper form as you wear it.

The whole piece can be laundered as one

Wasomi kimono are made from 100% high-quality polyester, so they can simply be placed in a net bag and washed in the washing machine.

Storable on a clothes hanger

Though designed to retain all the beauty of the shape of a traditional kimono, because Wasomi kimono are three-dimensional pieces of clothing, much like evening gowns, they cannot be folded flat. Store them as you would a Western garment, on a clothes hanger.

Internationally patented

Obtained a patent with the highest scores for novelty, inventiveness, and industrality via PCT international patent application. We have international patents in England, France, Germany, Italy, Finland, Australia, Singapore, Malaysia, Canada, and Japan.
See here for product details and to contact us
Our Story
Kimono, the traditional clothing of Japan, reverently and beautifully wrap the bodies of the women who wear them, much like a beautiful single flower emerging from a thin vase.
The feminine grace and allure that surrounds a woman dressed in a kimono is incredibly beautiful, but subtle differences in how the kimono drapes at the nape of the neck and at the chest can greatly change the impression it leaves, so practice is required to wear kimono properly.
In addition, kimono require not only special techniques to wear, but they also need to be cared for at specialty cleaning shops and stored in special kimono chests, so opportunities to wear them are dwindling even for the Japanese.
We want to preserve the beautiful traditions of Japan. We want to create an environment in which even those who live overseas can properly wear kimono. It was with these desires that the "perfectly fit three-dimensionally tailored" WASOMI.3D Kimono® was developed over the course of 10 years.
Popular in the summer, yukata (cotton kimono) was originally nightwear, but nowadays it's considered a summertime kimono. To answer that demand, we also developed a sleeveless, one piece under-kimono.
Because kimono are difficult for the wearer herself to see, as a garment that can be considered a kind of thoughtful presentation made for an onlooker, we believe kimono truly exemplify, "a delicate and noble aesthetic that uniquely Japanese."
With 1) minimal baggage requirements, 2) time saving qualities, 3) a beautiful presentation when worn, 4) no loss of shape, and 5) no need for special care—all so that you can easily wear kimono, even to parties, in Japan or abroad—we encourage you to give WASOMI.3D Kimono® a try.
Ordering Process
Step01

Inquiry

Please contact us via the inquiry form after carefully reading through the website.

Step02

Fabric Selection, Measurement-Taking, etc.

Our staff will contact you, have you look at fabrics either via email or online, and offer guidance to help you through the selection process.

We can also answer questions and offer advice about how to take measurements and how to wear the garments.

Step03

Payment

Pattern production and sewing will begin once payment has been confirmed either via bank transfer or PayPal. Our products are completely made-to-order.

Step04

Product Delivery

Your item will be delivered in about 30 days. Once your item arrives, please confirm the content of the full set, and each product, and contact us via email within 10 days. If there is a defect, we will mend it or offer an exchange.

In addition to online lecture about how to wear the garments, we will also follow-up with explanatory materials and videos.
Frequently Asked Questions
Will I be able to wear the kimono, even if I've never dressed myself in a kimono before?

Yes. The kimono dressing techniques are all included, so even a first-timer will be able to wear our garments beautifully. For those who still have doubts, there's no need to worry, as we also provide a video explanation on how to wear our kimono.
I'd like to see the fabric for myself and touch it in-person before buying it. Do you have stores in any locations other than Fukuoka?

We hold try-on events in other locations on an irregular basis, so if you're able to participate you'll be able to see a variety of colors and patterns.
Notation Regarding the Specified Commercial Transactions Law
Business Name
Wasomi Inc.
Location
4-11-6 Hakata-eki-mae, Hakata-ku, Fukuoka City
Contact
092-517-1039
Prices
352,000 yen - 481,800 yen
Shipping
Shipping fees are included
Delivery
Our items are order made to be just your size. Items will arrive approximately 30 days after we receive your order and confirm payment.
Returns & Exchanges
Customers may examine items within one week of delivery, and if there is a defect, they may contact us within 10 days for mending or an exchange.
Our items are order made to be just your size, so we do not accept cancellations once a week has passed since the order date.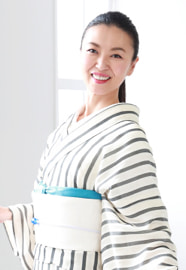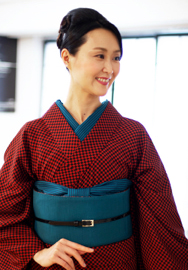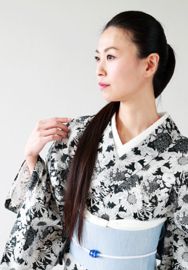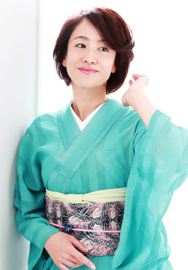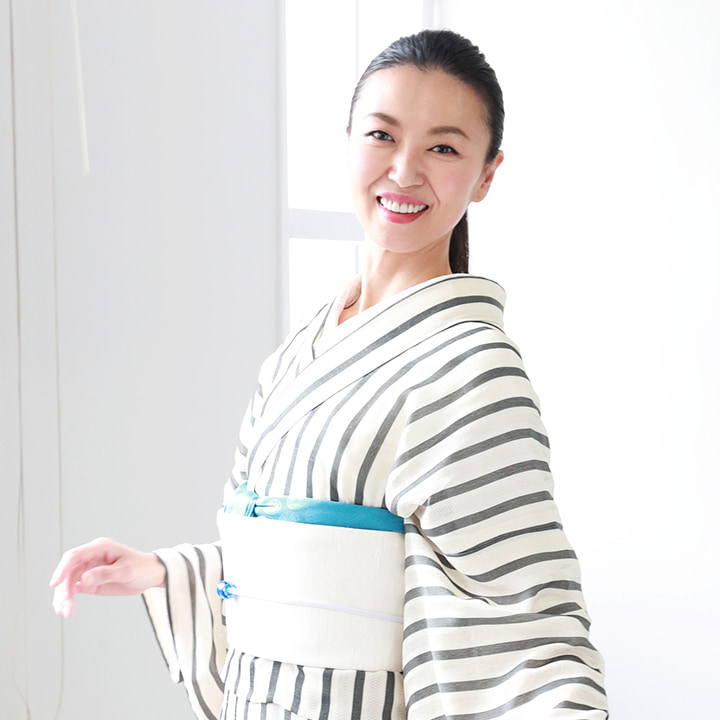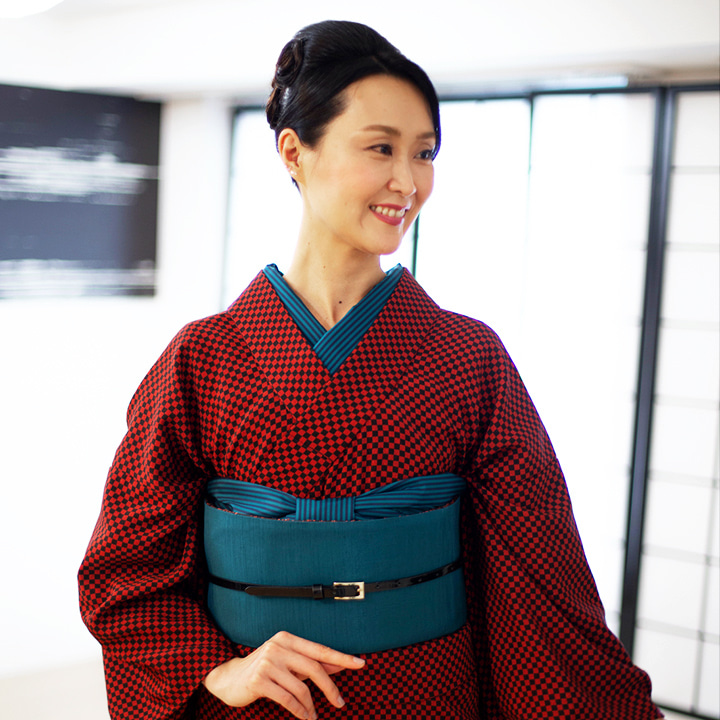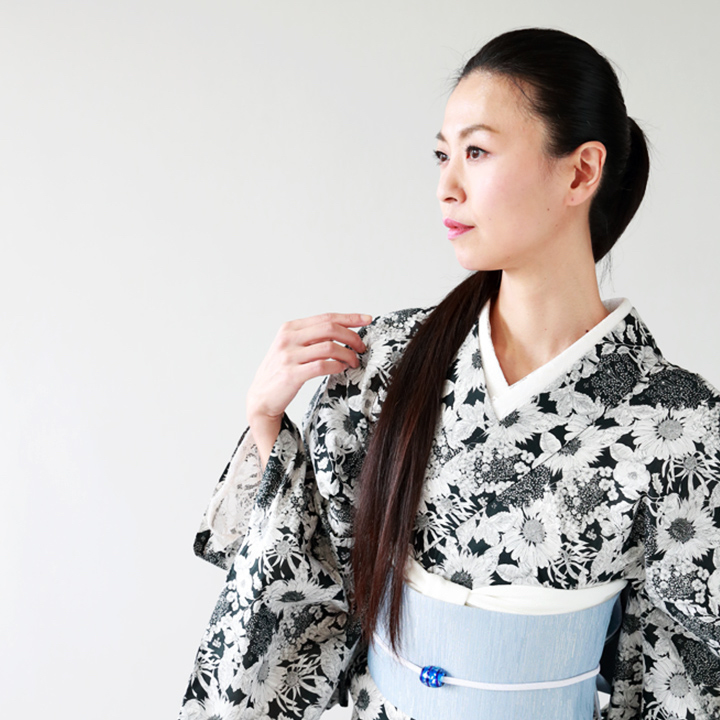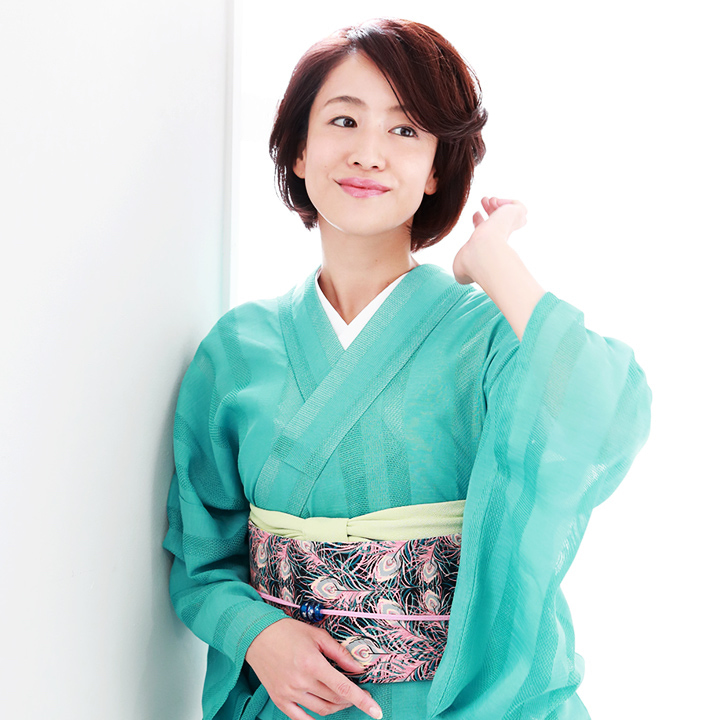 Company Overview
| | |
| --- | --- |
| Company Name | Wasomi Inc. |
| Headquarter Location | 4-11-6 Hakata-eki-mae, Hakata-ku, Fukuoka City |
| CEO | Tomoko Inoue |
Wasomi Inc. adheres to the principles of SDGs (Sustainable Development Goals).
In Japanese culture, kimono are the national costume, so its form isn't subject to trends.
Our products are not mass-produced, but order-made, so they are sustainable and made to last a long time.